Early Years
1857–1875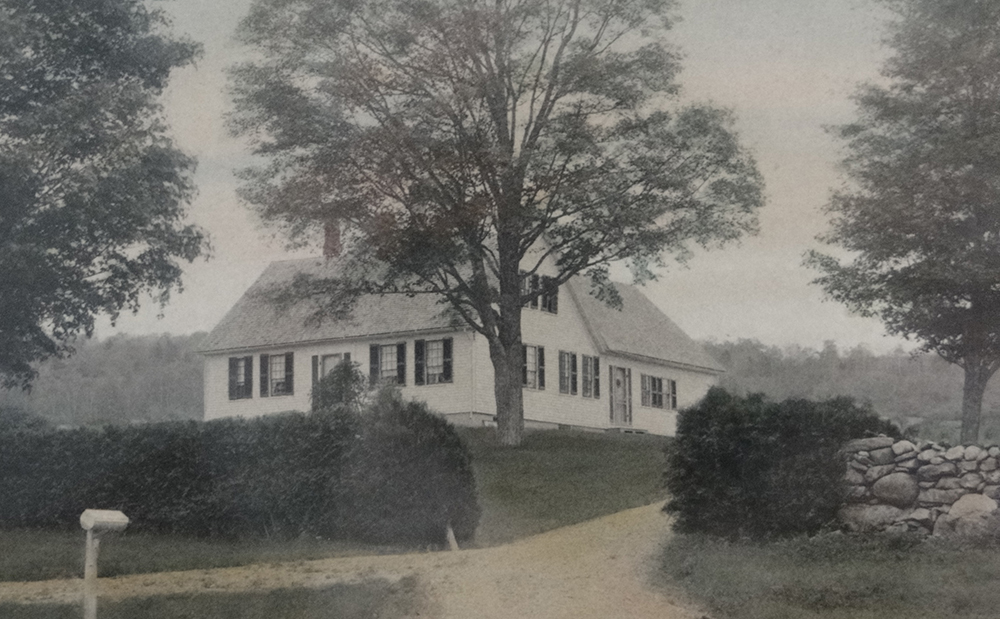 Lillie Norton was born in a simple New England cape in the foothills of Western Maine in the town of Farmington on December 12, 1857. She was the youngest of the four surviving daughters born to Edwin and Amanda Allen Norton.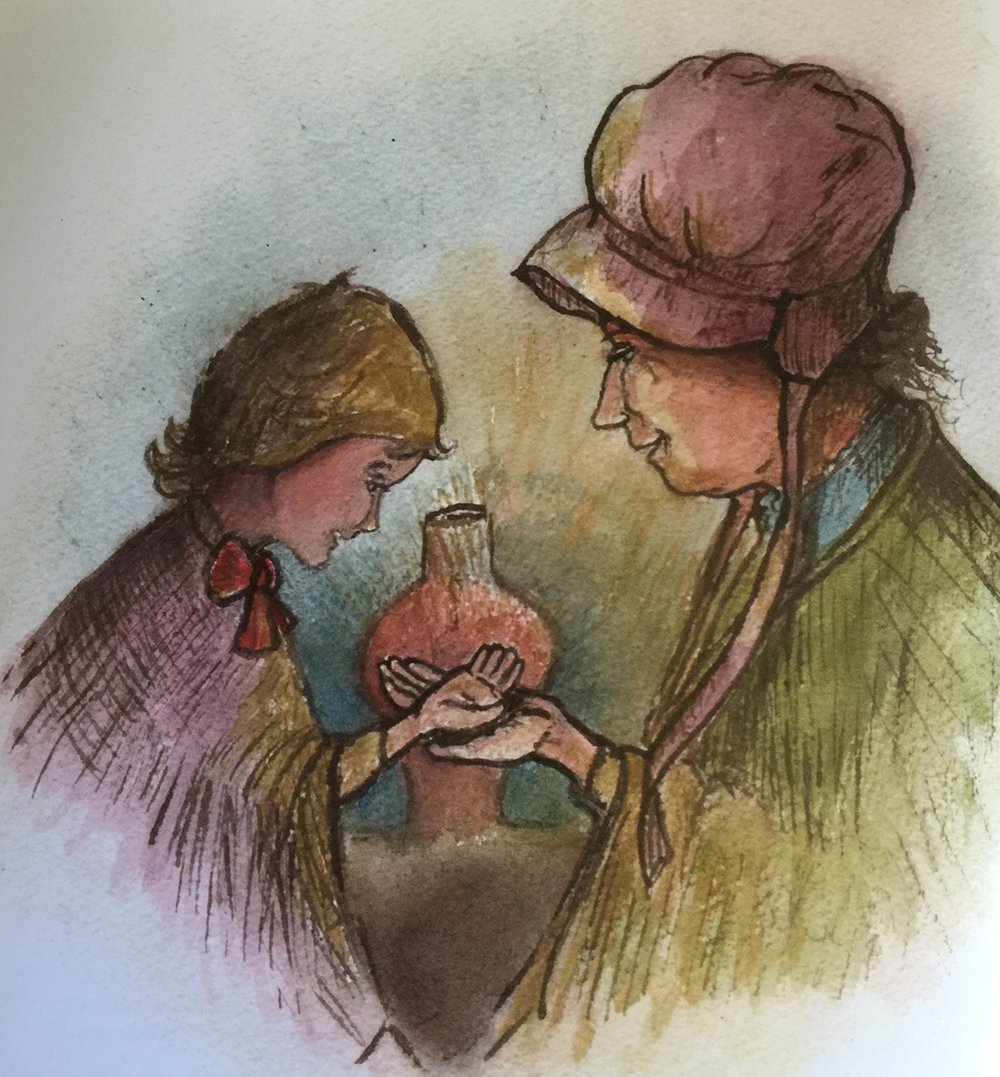 Her great-grandparents, originally from Martha's Vineyard, were among the earliest settlers of Farmington.
When Lillie was two her mother took her to see a neighbor, "Aunt Eunice," whom some thought to be a witch. She took little Lillie's palm in hers and predicted, "You shall sail the seven seas, and the crowned heads of Europe will bow before you."
Her parents found it difficult to scrape out a living on their hardscrabble farm. When Lillie was seven, her family moved to Boston where her father set up a photography studio, and her mother worked at Jordan Marsh.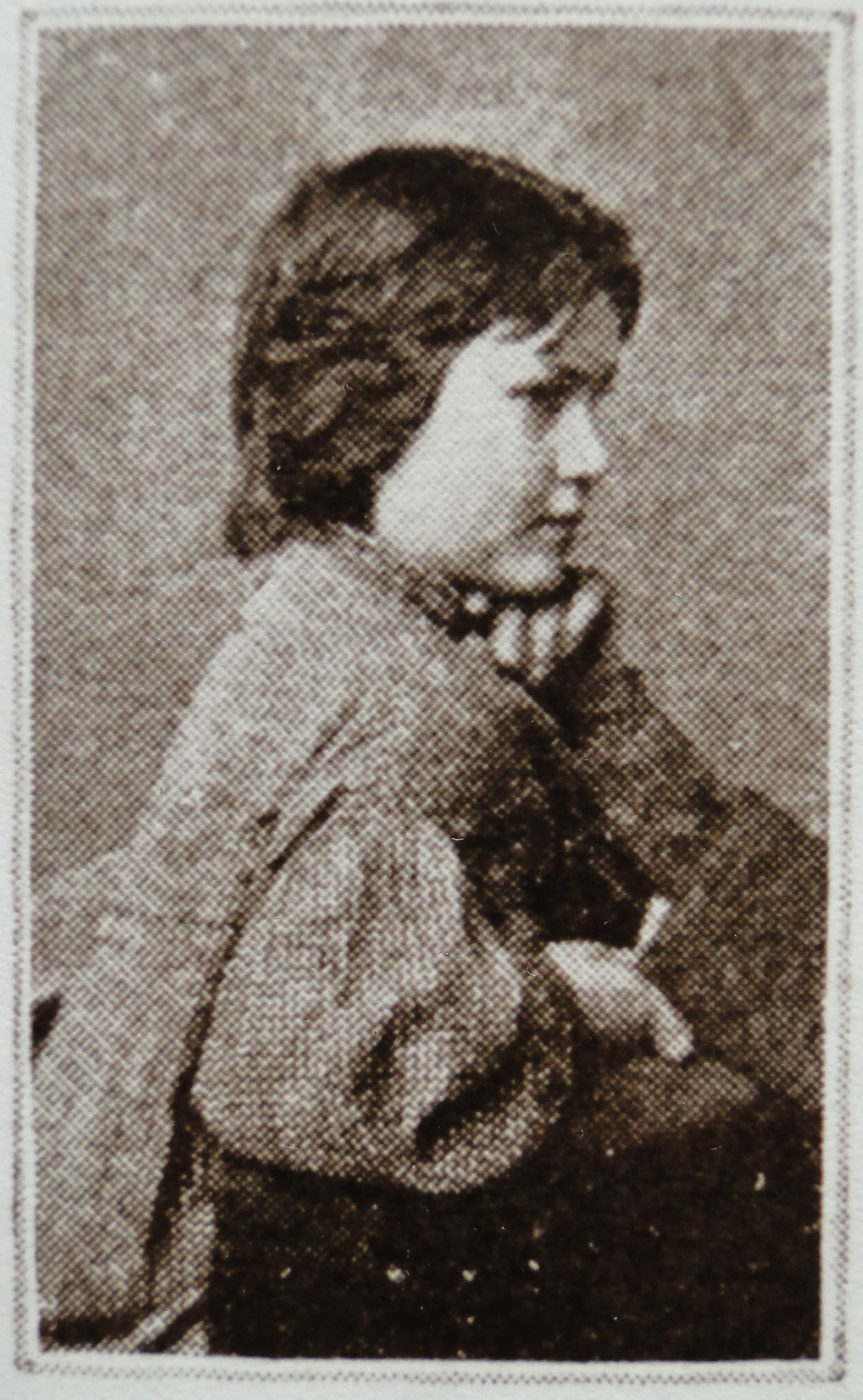 Her older sister Wilhelmina (Willie) studied voice at the New England Conservatory of Music (N.E.C.M.). When Willie practiced at home little Lillie would listen intently and attempt to imitate her big sister. That irritated Willie, so their mother, Amanda, bribed Lillie with a few pennies to be quiet.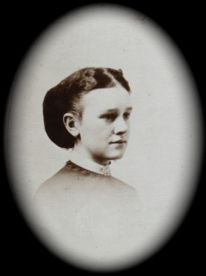 Tragedy struck the Norton family on a visit to Farmington. It was October 3, 1868, a date for what became known as "The Punkin Freshet." The pumpkin harvest, and much of the town, was washed down the Sandy River. Also, Willie became sick with typhoid and died.
Lillie was eleven when her sister died, but memories of Willie's music and voice lived on. Amanda overheard Lillie singing one day and was struck by how she sounded JUST LIKE WILLIE! Amanda took her to Willie's old voice teacher who later enrolled her, at age 14, in his beginning voice class.
Lillie's rigorous studies at the N.E.C.M made use of the Yankee determination that she inherited from her mother. That "grit" would serve her well when she was a struggling, young opera singer. She credited her teacher, John O'Neill, with giving her the demanding instruction and high standards that were the foundation for her success.
Early Career
1875–1889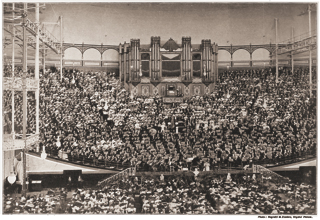 Soon after graduating from N.E.C.M. Lillie was hired by the famous band leader, Patrick Gilmore, to tour Europe. She was accompanied by her mother, Amanda. They were away from home for over four years.
One of Lillie's first appearances in England was at the magnificent Crystal Palace in London.
When they reached Paris Lillie and her mother left the tour. Lillie studied French, French opera, and acting.
They later went to Milan, Italy, where her Italian voice coach translated her name, Lillian Norton ("Lily of the North"), into Italian. The result was "Giglio (geé-lee-o) Nordica." Eventually she dropped the Giglio, but Nordica remained. She was soon referred to as "La Nordica."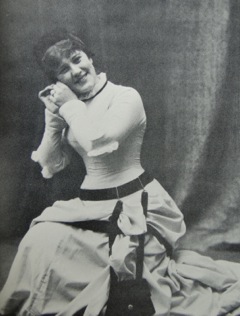 Italian audiences warmed to the young American singer. Her appearance as Violetta in Verdi's La Traviata brought accolades from all over Europe, including Russia.
Appearances at the Imperial Opera in St. Petersburg, Russia caught the attention of Count Leo Tolstoy who entertained Lillian and her mother at his palace. Lillian had performed for Czar Alexander II eight days before he was assassinated on March 18, 1881.
Mother and daughter left Russia as soon as possible. They returned to Paris where La Nordica won over Parisian audiences with her performances as Marguerite in Gounod's Faust at the Paris Opera.
Nordica's fame attracted numerous admirers, one of whom was Frederick Gower, her second cousin from Maine. He soon became her first husband. (See Marriages)
Nordica finally returned home and toured the United States with "Her Majesty's Opera Company" managed by British impresario Colonel James Henry Mapleson. She sang at the great opera houses of Chicago, San Francisco, Boston and New York. The troupe made its way back to London where she was befriended by the Prince of Wales.
Wagnerian Heroines
1889–1913
A major career boost for Lillian Nordica came when she was brought to the attention of Richard Wagner's widow, Cosima, who was searching for someone to sing the role of Elsa in the opera Lohengrin at her husband's beloved Festival Theatre in Bayreuth.
Wagner had not lived to see his operas performed at the opera house he had designed. Cosima personally coached Lillian in the role. Critics were skeptical that an American singer could master such a Germanic role, but her debut was a resounding success.
From then on Lillian Nordica became most celebrated for her portrayal of Wagnerian heroines. These include, besides Elsa, the three Brünnhildes, Isolde, Kundry, and Venus.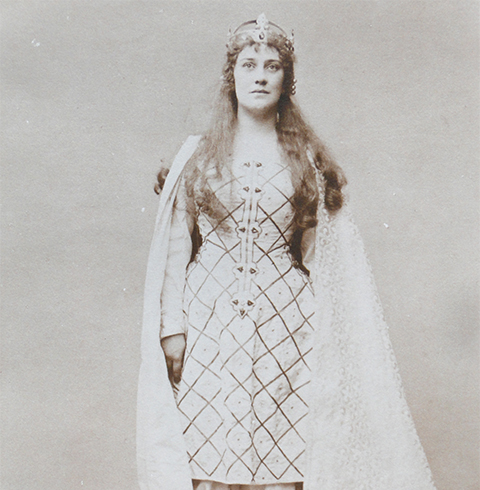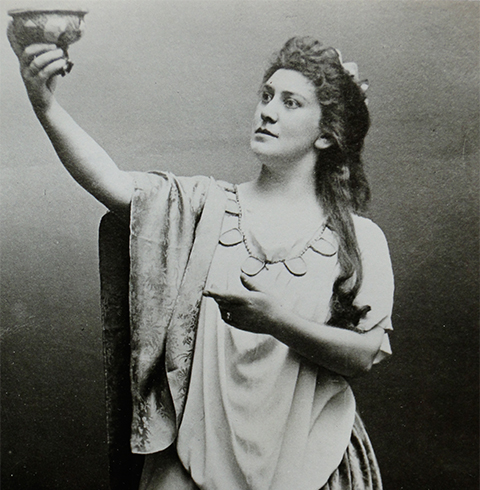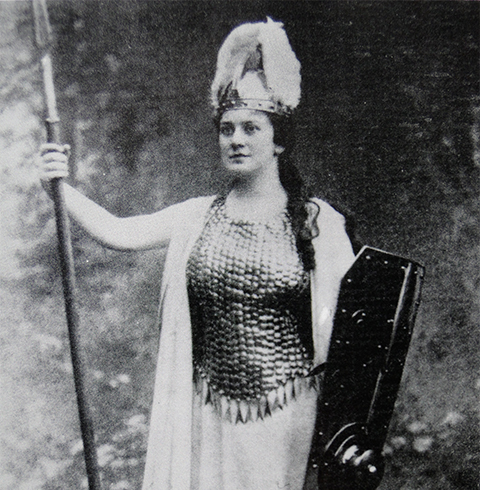 Concert Tours
Thru 1914
Lillian Nordica appeared throughout the United States and Europe on the concert stage as well as in opera houses. She would perform ballads, art songs and arias. Many people would come to see her beautiful Parisian gowns and her world-famous jewels, many of which were gifted by her admirers.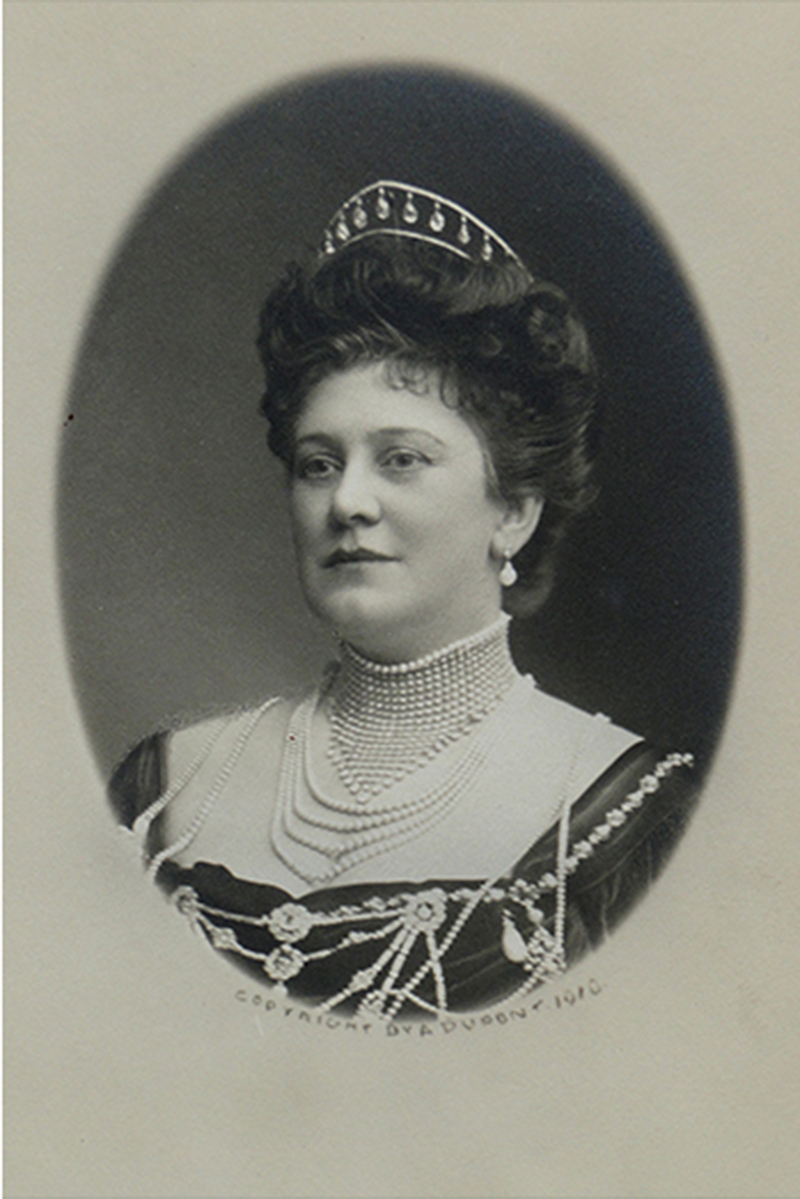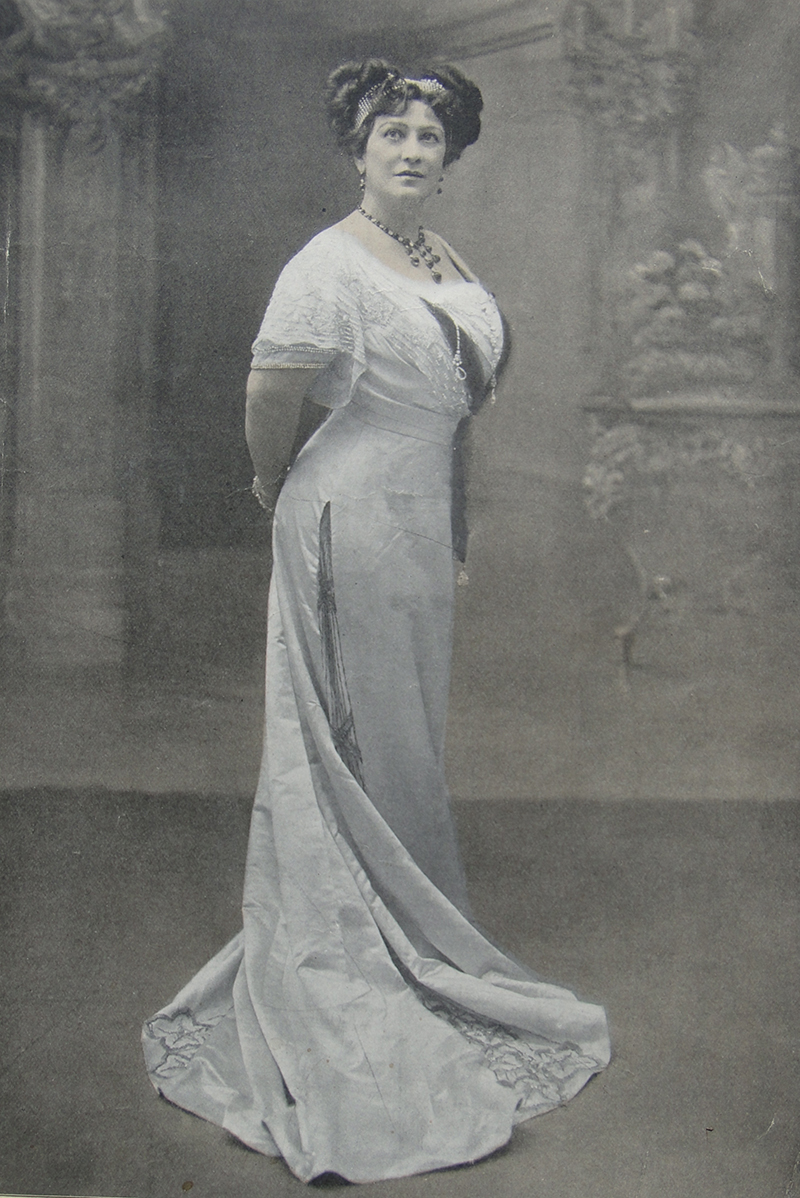 Her final concert tour took her to the South Pacific. After performing in Melbourne, Australia, her ship, the Tasman, ran aground en route to Java on a reef in the Torres Strait. The Tasman was rescued by a Japanese coal ship and made its way to Thursday Island.
Nordica became ill with pneumonia. She seemed to recover and was transferred to Batavia, Java. Her condition worsened however, and she died on May 10, 1914.
Marriages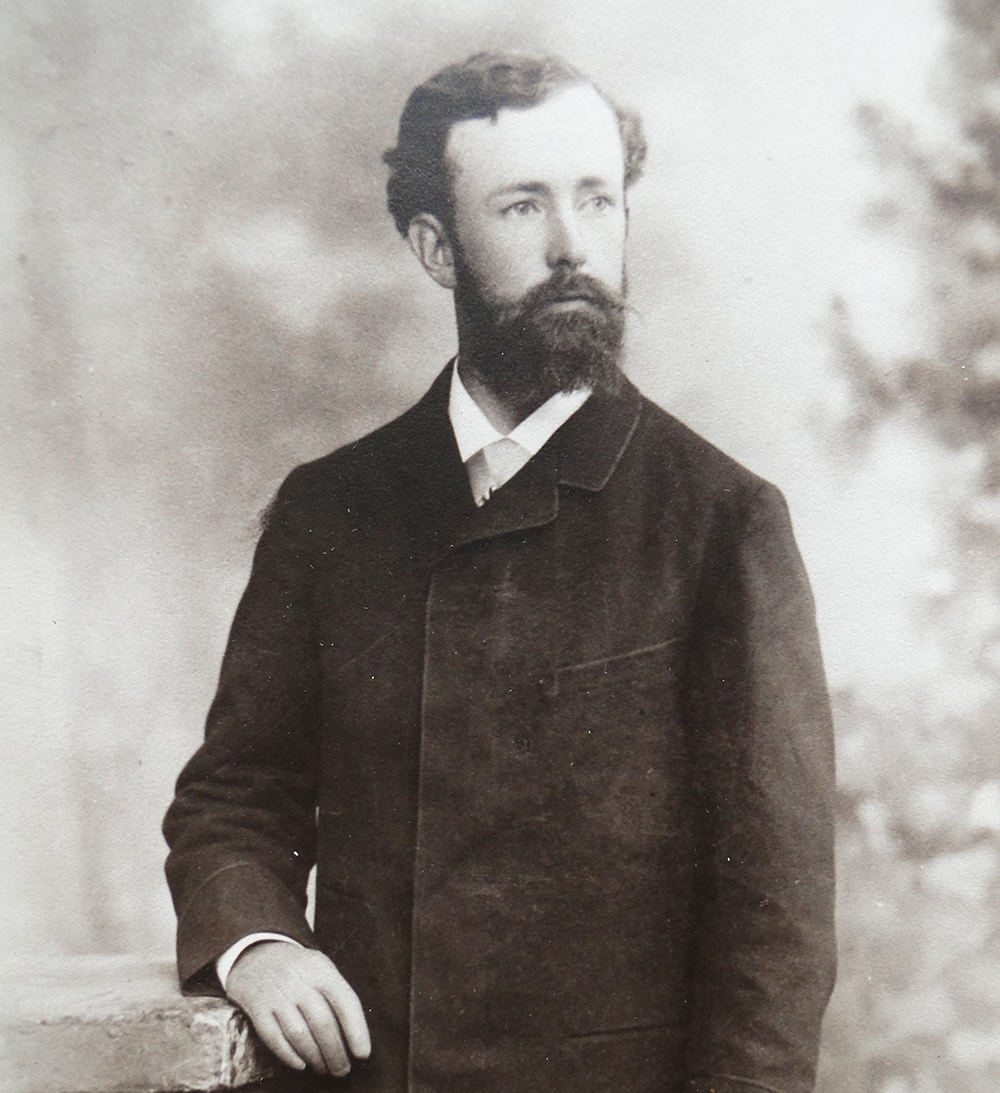 Husband #1
Lillian Nordica married Frederick Gower in Paris in January, 1883. The handsome and wealthy Mr. Gower was business manager to Alexander Graham Bell. He established the Gower-Bell Telephone Co. in England and then France where he met Lillian.
Although he admired her talent and beauty he was not comfortable with his wife performing in public. He even burned her music and destroyed some of her gowns.
He attempted a solo crossing of the English Channel in a balloon and was never heard from again. There was speculation that he had committed suicide due to despair regarding his debts and being spurned by Lillian.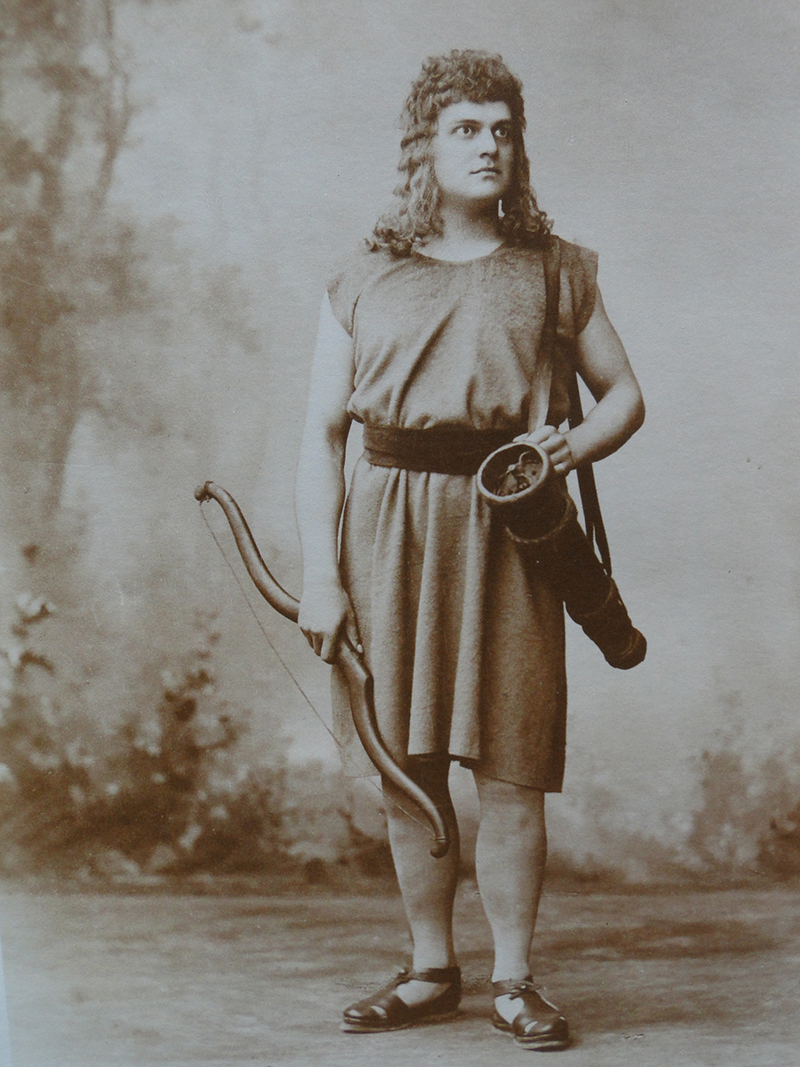 Husband #2
Lillian's next husband was a baritone from Hungary named Zoltan Döme whom she married in Chicago in 1896. A contemporary described him as "handsome, bold, and conceited, and thinks he can sing Parsifal." She divorced him in 1903 due to his infidelities and his having spent much of her money.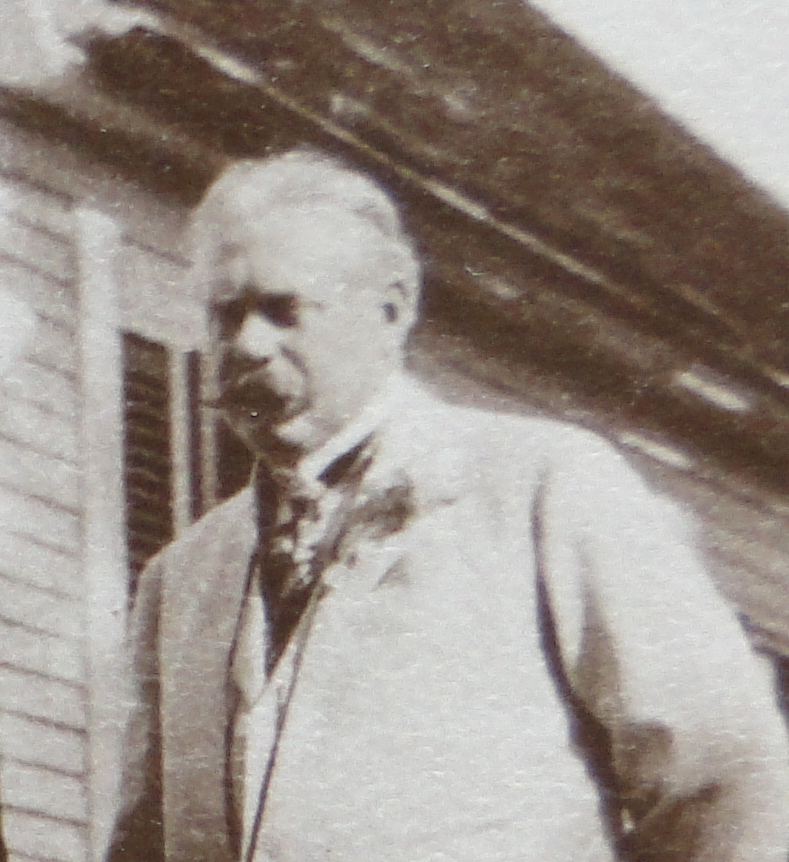 Husband #3
Thirdly, Nordica married George Washington Young, wealthy financier, in London in 1907. He started to rely on his wife's wealth to bail himself out when deals started to go wrong. The marriage soon turned sour. Nordica and Mr. Young were separated when she embarked on her South Pacific tour.
Extra-Musical Activities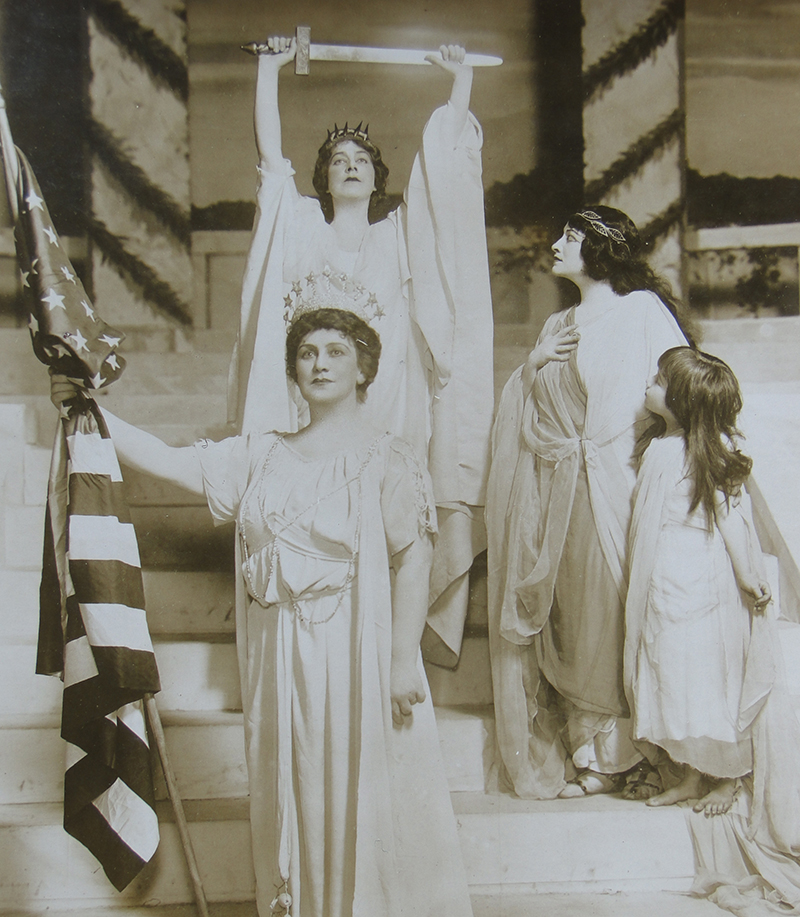 Lillian Nordica lent her celebrity to the women's suffrage movement. She became indignant when she learned that male singers were paid more than female.
When she learned that the snowy egret was endangered she refused to use its feathers for fashion garnishes. They soon went out of style and the bird survived.
Lillian Nordica endorsed several commercial products. In 1905 she became a model for Coca-Cola with her image on trays, calendars, placemats, belt buckles, etc.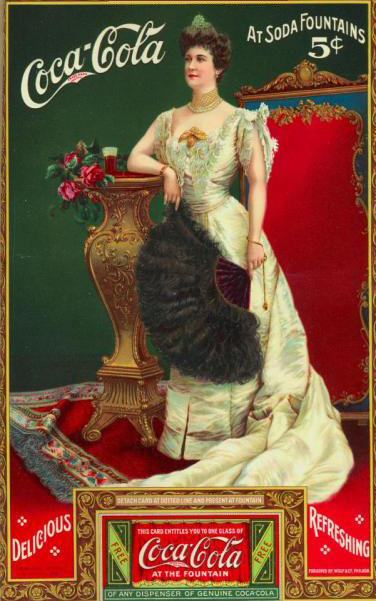 She also endorsed
the newly-formed Columbia Phonograph Co.
weight-reducing bath salts (Madame Nordica's Bath Powder, 1913)
Steinway pianos
Fowler bicycles
Starting in 1907 she vowed to wear only American-made gowns.
Legacy
Nordica Scholarship
The Nordica Scholarship is awarded annually to a singer who is studying in Maine and aspires to a career in classical singing. The winner performs a concert in Farmington on Nordica Day, August 17 in Nordica Auditorium. The 2020 Scholarship winners are Kaleigh Hunter and Emma Jones.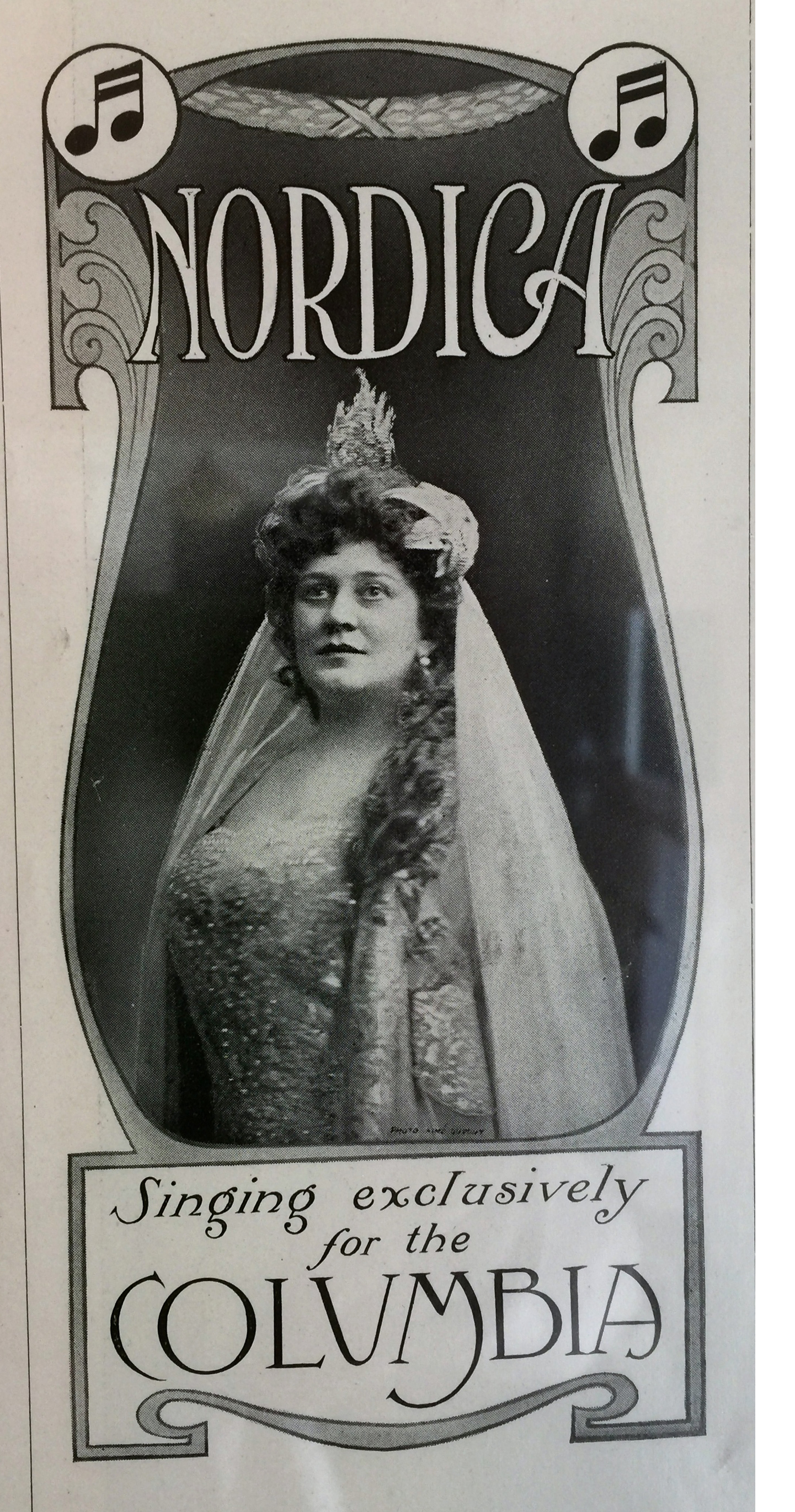 Books
Yankee Diva: Lillian Nordica and the Golden Days of Opera by Ira Glackens Coleridge Press, New York. 1963. Out of print but copies available at the Nordica Homestead Museum. (116 Nordica Lane, Farmington, ME 04938)

To request a copy send email to lilliannordica@gmail.com.
Hints to Singers and How to Sing a Ballad are printed at the end of Yankee Diva.
A complete discography is listed in the back.
Hints to Singers by Lillian Nordica with William Armstrong published posthumously by E.P. Dutton Co. (Out of print)
How to Sing a Ballad by Lillian Nordica with Ernestine Ripley published in Musical Digest in March, 1931.
The Diamond Mine by Willa Cather published by Kessinger, Whitefish, Montana. 2004. Based on Nordica's marriage to Zoltan Döme.

"Upcountry Diva"

by Sandy Gregor published in Down East Magazine, December, 1990.

"The Last and Tragic Tour of Lillian Nordica"

by Romayne Simmons and D. J. Holland in Yankee Magazine. January 1979. Romanyne Simmons was Nordica's accompanist and with her when she died.
Lily of the North by Jane Parker and Patricia Flint illustrated by Luanne Wrenn. Maine Authors Publishing. 2015. A children's book on the life of Lillian Nordica.
Places
The Nordica Homestead Museum
Nordica Auditorium – in Merrill Hall on the campus of the University of Maine at Farmington.

Madame Nordica performed there on August 17, 1911.
Two large portraits of Nordica hang in the auditorium.

Nordica Theater – Freeport, Maine

The original theater was built in 1911 as a silent movie theater by Frederick E. Mortimer, actor, comedian, and entrepreneur. It was first called the Photoplay Theatre and changed to Nordica Theater in the 1920's.

Farmington, Maine Post Office

A large bas relief in wood is displayed, depicting young Lillie Norton sitting by a brook, listening to birds. Bas relief is by Hetty Burlingame Beatty.

S.S. Lillian Nordica

Built in South Portland for the U.S Maritime Commission as a Liberty Ship in 1944. She shipped supplies to US troops in the European theater during World War II.
She was nicknamed "The Lucky Lil" because she survived German U-Boat surveillance and attack.
She is the only US vessel to ever be named after an opera singer.