Touring the Museum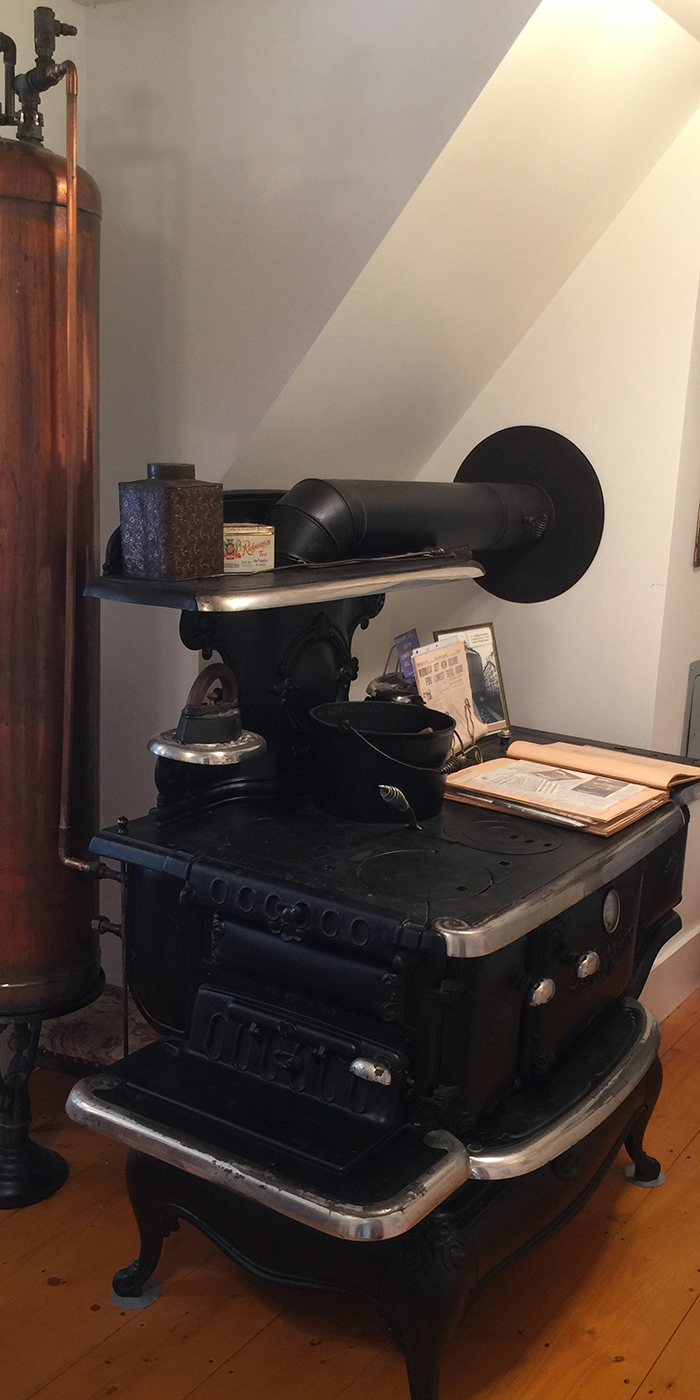 Stove and Water Heater
You'll enter the museum through the shed which is now a gift shop. It also houses a scale mode of a Boston concert hall. It gives you a peek, in miniature, of the magnificence in which Madame Nordica sang.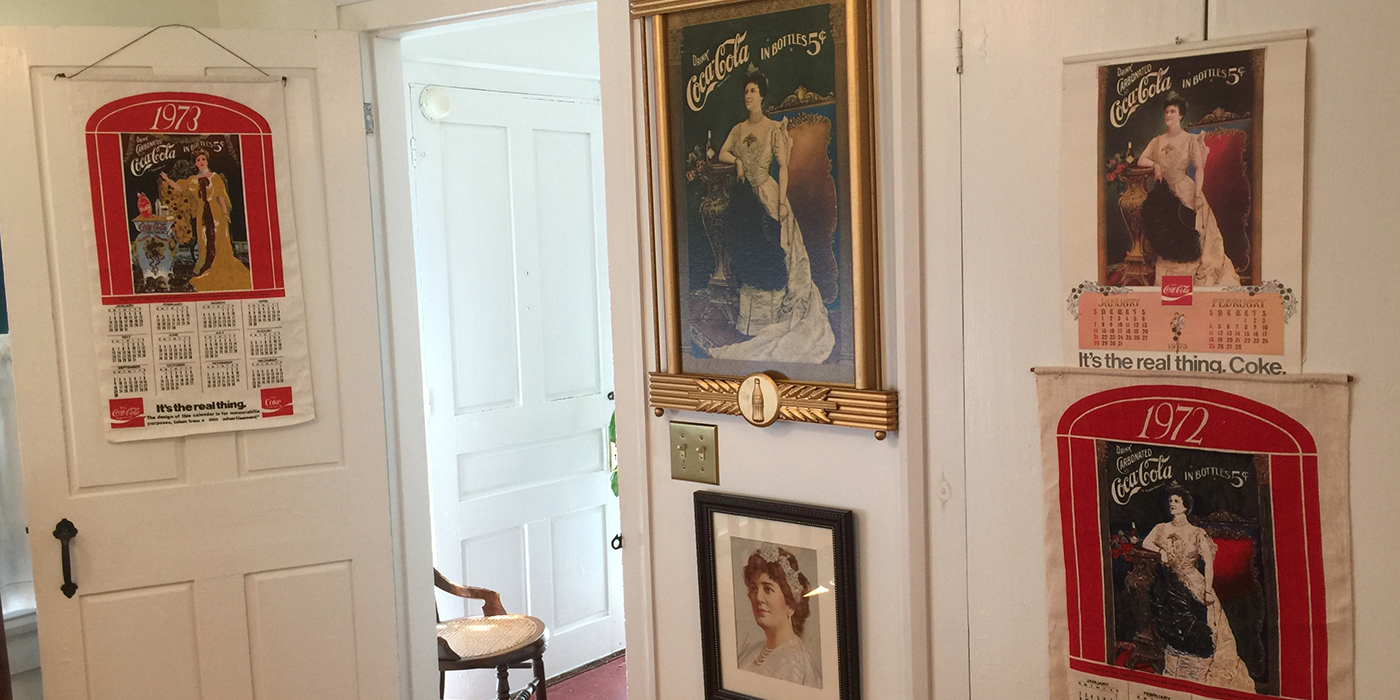 Coca-Cola memorabilia
Lillian's sisters, Annie and Onie, gave her the house for her birthday in 1911. They tried to furnish it with items from the time when they lived there, more than fifty years earlier.
Many items have been added since that time like the Coca-Cola collectibles on the wall. The room off the kitchen is a modern addition that contains a library of the many books that make reference to Lillian Nordica. These were collected by Ben Stinchfield who heard Nordica sing in Farmington in 1911 when he was a young man.
Moving through the house, you'll find numerous photos of Nordica in her operatic roles, endorsements, and personal life. Works of art and furniture that were collected by, and gifted to, her can be viewed as well.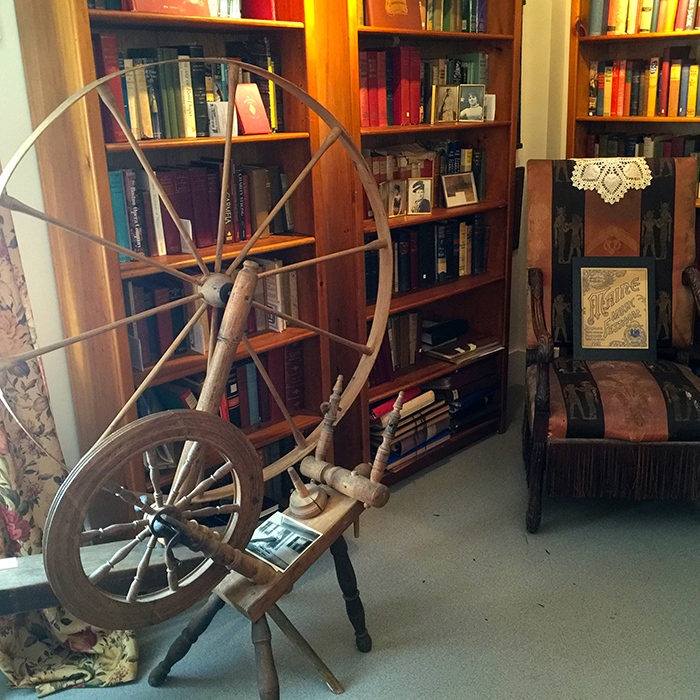 Library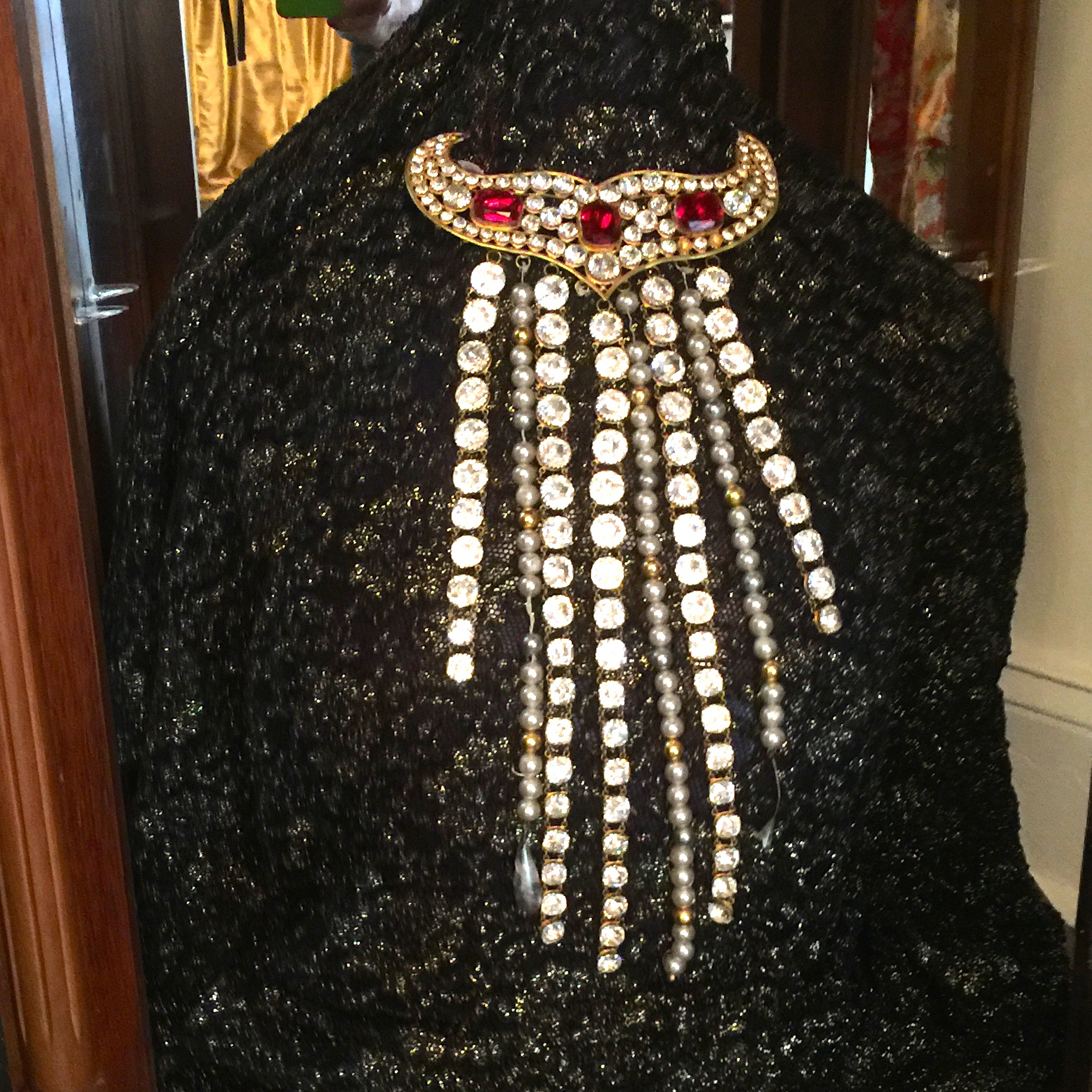 Stage Jewelry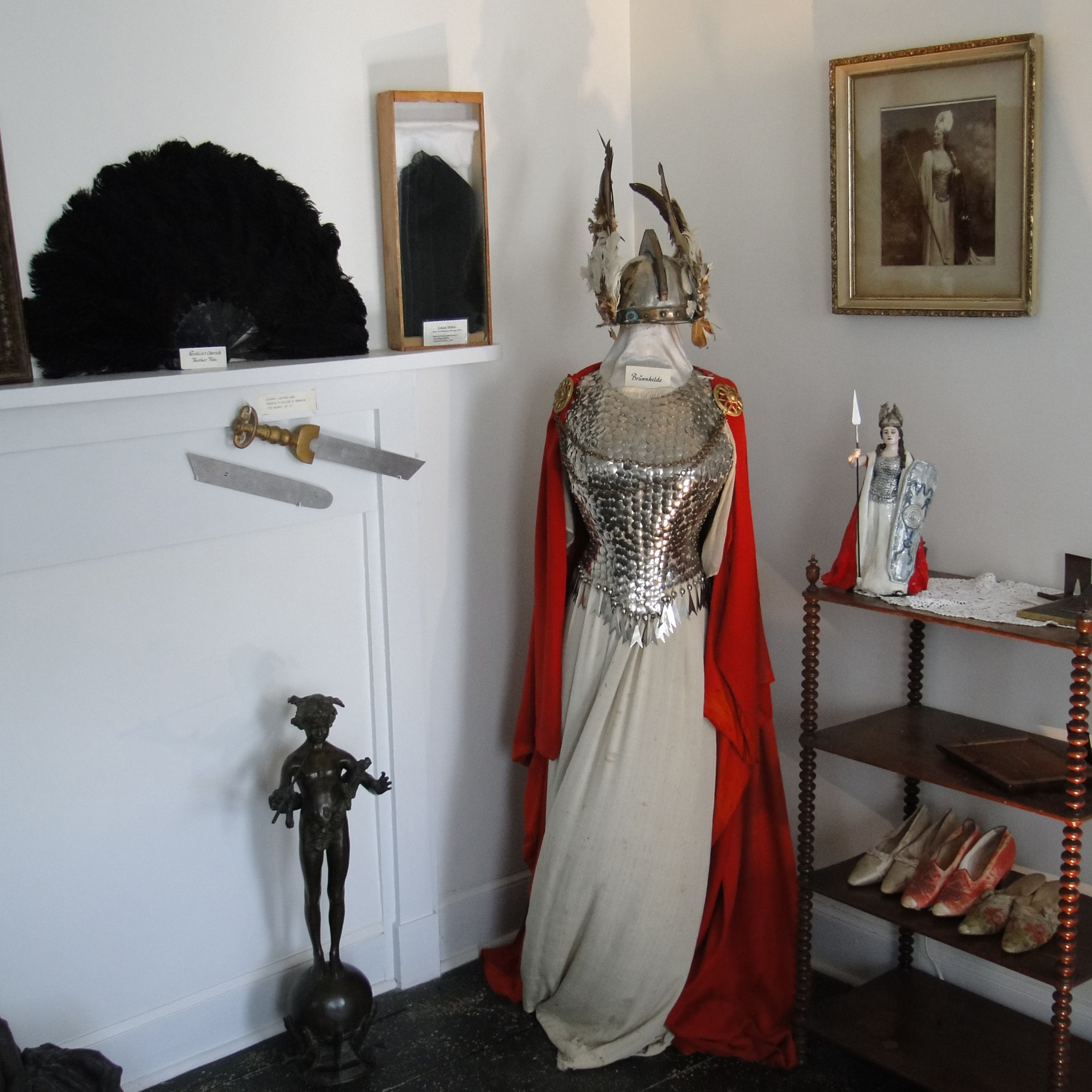 Brunnhilde memorabilia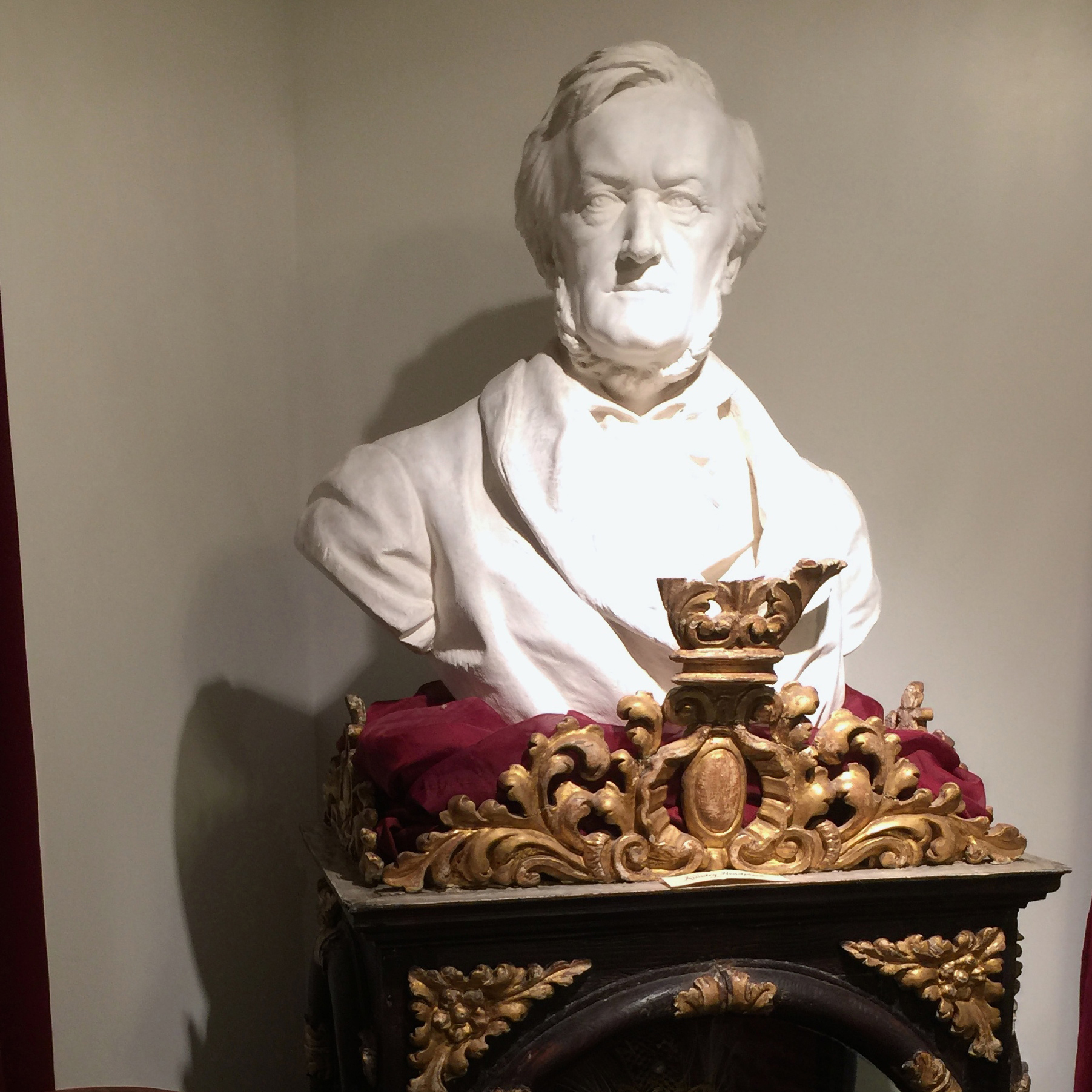 Bust of Richard Wagner
A front parlor features the stage jewelry worn by Nordica, much of it made by Tiffany. A mannequin clothed in Brünnhilde's battle garb seems to stand as a security guard in the corner.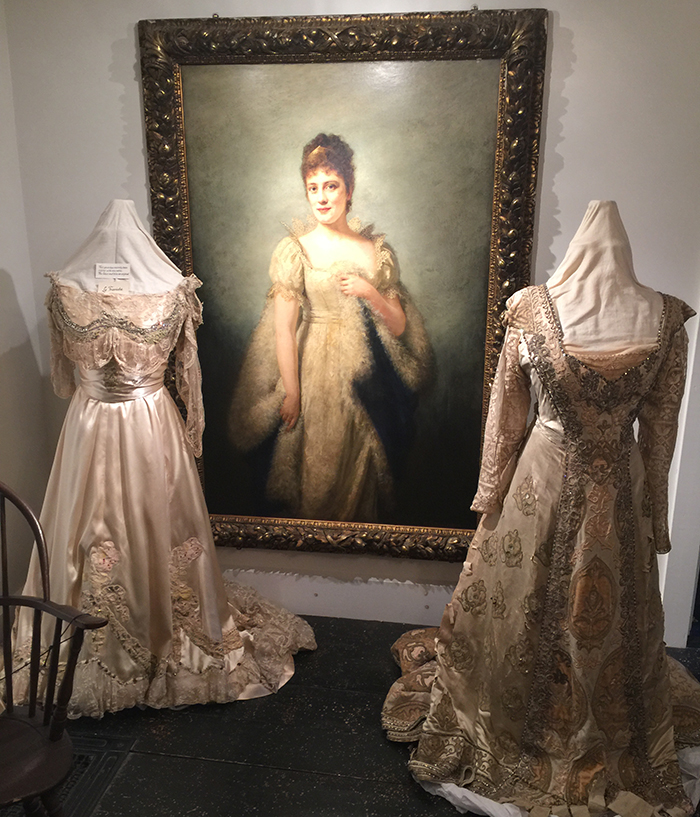 Portrait and gowns
In the other front parlor you'll see the imposing bust of Richard Wagner whose operas figured prominently in Nordica's career.
What's most striking in the room, however, is the portrait by Hermann Schmiechen of Nordica, early in her career. This portrait is by far the loveliest of the many efforts to capture her beauty.
Two richly decorated concert gowns stand guard by the large portrait. More outstanding Tiffany items are in this room as well.
Leaving the parlor you'll enter the birthing room. A later addition to this room is a built-in china cabinet. Here are displayed samples of Nordica's impressive collection of dinnerware.
Much more, beyond what is described here, can be viewed at the Nordica Homestead Museum. What makes this museum unique is the simple setting for such a rich collection of artifacts from America's opulent Gilded Age. The transition of Lillian Norton to "La Nordica" is a classic "rags to riches" story.